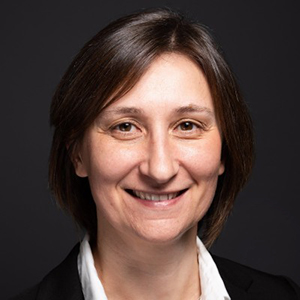 Clinical Assistant Professor, Dept of Pathology & Laboratory Medicine, UBC
Provincial Toxicology Center (PHSA), Mass Spectrometry Scientist
I obtained my Bachelor of Science in Applied Chemistry and PhD in Organic Chemistry from the University of Hertfordshire (UK). I worked for the Thrombosis Research Institute and Trigen Ltd. (London, UK) as an organic chemist, designing and synthesising boron-based peptidomimetics for the treatment of thrombosis and haemophilia. I left organic chemistry to focus on analytical chemistry using liquid chromatography tandem mass spectrometry laboratory at the Thrombosis and Haemostasis Department of St. Thomas's hospital in London, UK to develop assays for the analysis of anticoagulants in neonates. I moved to Vancouver, Canada to work for a bioanalytical services department (Cantest) developing and validating assays under Good Laboratory Practices for several years before joining Maxxam Analytics' Forensic Equine Drug Testing department as their manager. After working for a decade in the fascinating field of forensic chemistry in the horse racing world, I decided to join the Provincial Toxicology Centre to learn more about forensic toxicology in humans.
Academic Background
University of Hertfordshire PhD Medicinal Chemistry. 1999
University of Hertfordshire BSc Applied Chemistry. 1993
Institut Universitaire de Technologie DUT Applied Chemistry. 1992
Sandrine Merette PUBMED
Research Interest
In my current role as Mass Spectrometry Scientist, I am in charge of developing, validating, implementing and monitoring different assays in clinical and forensic toxicology. I collaborate with different groups at the BCCDC who may require mass spectrometry expertise. I work closely with the harm reduction department and support their projects when possible with analysis of samples (street drugs, emergency medicine).
Current research activities include:
Surveillance of drug trends in clinical and post-mortem samples in collaboration with the School of Population and Public Health, University of British Columbia
Surveillance of antimicrobials in hospital wastewater effluents (in collaboration with VGH)
Metabolomics Exploration for Rapid Machine-learning Artificial intelligence on Infectious Diseases (MERMAID) project (BCCDC)
Novel Psychoactive Substances trending with the Canadian Network for Public Health Intelligence (CNPHI) Toxicovigilance Group and Health Canada Drug Analysis Service
Current Projects In My Lab Include
Standard method addition validations for designer benzodiazepines in post-mortem toxicology
Identification of emerging novel psychoactive substances by retrospective analysis of population-scale mass spectrometry datasets (in collaboration with Michael Smith Lab, UBC and St Paul's hospital)
Teaching Interest
Toxicology, analytical chemistry, quality assurance