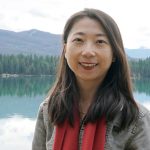 Academic Ranks(s):
Assistant Professor
Short Bio
Dr. Ying Wang is an Assistant Professor who joined our faculty and Centre for Heart Lung Innovation in 2021. She is an early career investigator from the PlaqOmics Leducq Foundation Trans-Atlantic Network. Her research is focused on studying cell-cell and cell-microenvironment interactions to determine why diseased cells accumulate in atherosclerotic lesions and how we can remove them. 'Functional omics on a tissue slide' is the current theme of Dr. Wang's research. With a combination of biobank-associated studies, spatial biology technology, and molecular biology, researchers in the Wang Lab aim to develop new therapeutic and diagnostic tools for better treatment and prediction of atherosclerotic disease.
Academic
Academic Background
Awards
Education
Post-doctoral fellow, Department of Vascular Surgery, Stanford University, Stanford, US. 2020
Post-doctoral fellow, Department of Medicine, University of British Columbia, Vancouver. 2017
PhD, Pharmaceutical Sciences, University of British Columbia. 2014
MSc, Pharmacology, Wuhan University, China. 2008
BSc, Pharmaceutical Sciences, Wuhan University, China. 2006
For a list of Dr. Wang's publications, click https://www.ncbi.nlm.nih.gov/myncbi/1HMZmFH4JD6AGC/bibliography/public/
Research
Research Interest
Atherosclerosis: epigenetic and genetic risk factors, biomarkers, pharmacology
Vascular biology: cell fate lineage tracing, cell trans-differentiation, apoptosis, necrosis, efferocytosis, microenvironment,
Spatial biology: multiplex imaging, in situ transcriptomics, artificial intelligence-based analysis
Clinical interests
Biobank research
Risk prediction for cardiovascular disease
Drug response and personalized medicine
For more details of research projects and positions open, please visit: https://wanglab.med.ubc.ca/.
Current Projects In My Lab Include
Teaching
Teaching Interest
I see teaching as a reciprocation to all my inspiring mentors and I am willing to pave the road to success for my student. My teaching philosophy is:
1) Visualization of the concept map to building students' knowledge structure;
2) Create an inclusive learning environment to stimulate active learning;
3) Application-oriented practice to allow students to understand how classroom materials fits in with the larger picture of their career development.
For PATH501, I will incorporate image analysis into class practice. I am also building a 'spatial biology' community to invite knowledge users of the new cutting-edge spatial biology technologies to share experience and collaboration networks. Trainees in this community will have access to e-resources and toolkits to explore this field by self-learning.