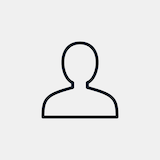 Academic Ranks(s):
Clinical Instructor, UBC, Microbiology, Virology & Infection Control, BCCH
Affiliations(s):
BCCH/BCCHRI
Research
Research Interest
Molecular Diagnostics- Development of Molecular Diagnostics Assays for Clinically Relevant Microorganisms.
Isothermal Nucleic Acid Amplification (iNAAT) Chemistry- Non-PCR Nucleic Acid Amplification Systems.
Development of Rapid Detection Tests Based on the Point-Of-Need (PON) Diagnostic Model – Focus on Low Resource Markets/Settings.
Application of Third Generation Sequencing Platforms, specifically Minion Platform from Oxford Nanopore, UK, for Rapid Detection of Target Clinical Microorganism(s). Specific Focus on Undiagnosed Pediatric Meningitis (Viral/Bacterial).
Establishment Of Quality Control Practices For Infectious Disease Diagnostic Tests Based On Real-Time PCR & iNAAT Amplification Platforms.
Current Projects In My Lab Include
Teaching
Teaching Interest
Laboratory & Class Room Based Teaching Of Diagnostic Assays In Infectious Diseases.
Application of Emerging Technologies like Isothermal Nucleic Acid Amplification and NextGen Sequencing in Molecular Infectious Disease Testing.
Validation, Verification & Quality Control Practices In Molecular Diagnostic Tests Based on Quantitative Real-Time-PCR Platform.