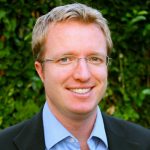 Academic Ranks(s):
Clinical Assistant Professor, UBC , Hematopathologist, Vancouver General Hospital
Affiliations(s):
Vancouver General Hospital
Short Bio
I was born in Edmonton and raised in Kelowna. I then attended the University of Victoria where I majored in Biochemistry and was fortunate to experience four 4-month research work terms in molecular biology labs. After a year of backpacking, I entered medicine at UBC. Although many areas of medicine caught my interest, in the end I settled on pathology – it just fit really well with my scientific background and love of diagnostic thinking. Although I started residency at UBC in general pathology, I quickly realized that hematopathology was what I wanted to do for a career. I love it's mixture of morphology, lab management, frequent interactions with clinicians, and the evolving role of flow cytometry and genetic diagnostics. After completing a two year fellowship in thrombosis and hemostasis, I joined the VGH Division of Hematopathology. My areas of interest largely center around laboratory coagulation, utilization management, and maintaining strong communication links between clinicians and the lab.
Academic
Academic Background
MHSc and Thrombosis/hemostasis Fellowship, University of British Columbia, 2013
FRCP(C), University of British Columbia, 2011
MD, University of British Columbia, 2006
BSc (Biochemistry), University of Victoria, 2001
Research
Current Projects In My Lab Include