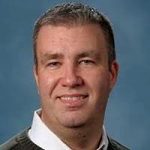 Dr.
White, Steven
MD, PhD, MPH
Academic Ranks(s):
Clinical Assistant Professor, UBC, Lead Forensic Pathologist, BC Coroners Service
Affiliations(s):
BC Coroners ServiceCentre for Heart Lung Innovation
Short Bio
I am the Lead Forensic Pathologist for the BC Coroners Service and am board-certified in Anatomic and Forensic Pathology by the American Board of Pathology.
After obtaining my BS in Molecular Biology and MPH in Epidemiology from Tulane University, I completed an MD/PhD program at Louisiana State University School of Medicine in New Orleans. My research in the Department of Biochemistry and Molecular Biology involved studying cellular differentiation of the cardiac pacemaking and conduction system using embryonic stem cells.
I completed residency in Anatomic Pathology at the National Institutes of Health (NIH), followed by a Forensic Pathology fellowship at the Cook County Medical Examiner's Office in Chicago, subsequently working as an Assistant Medical Examiner and Cardiovascular Pathology Consultant for the office.
My primary research interests involve cardiovascular pathology, genetics, and sudden, unexpected death in children and young adults.
I enjoy teaching medical students and residents and sharing my enthusiasm for forensic and autopsy pathology and collaborating on related research projects.
Research
Research Interest
Below are areas of interest. However, I welcome research collaboration ideas in any area related to forensic or autopsy pathology.
Forensic and autopsy pathology
Cardiovascular pathology
Sudden, unexpected death in infants, children, and young adults
Genetics of sudden death
Forensic toxicology
Current Projects In My Lab Include