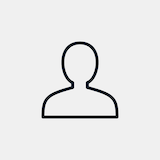 Dr.
Pyatibrat, Sergey
MD, DABP, FCAP, FRCPC
Academic Ranks(s):
Clinical Assistant Professor, UBC, Anatomic Pathologist, Royal Columbian Hospital
Affiliations(s):
Royal Columbian Hospital
Short Bio
I was born and raised in Saint-Petersburg Russia where I received my medical degree. After graduation, I moved to Boston Massachusetts, where I completed a residency in Anatomic and Clinical Pathology followed by a fellowship in Gastrointestinal and Hepatobiliary Pathology at Harvard Medical School. Upon completion of my pathology training, I joined the Department of Pathology and Laboratory Medicine at The University of Ottawa. While in Ottawa, I established myself as an expert in Gastrointestinal, Hepatobiliary, and Breast Pathology over three years of subspecialty sign-out. I have always been passionate about teaching and I am always ready to share my knowledge with trainees. Another area of interest is Quality Assurance and Quality Improvement in Anatomic Pathology. I joined the Royal Columbian Hospital as an Anatomic Pathologist in 2018. Outside of work,
I enjoy spending time with family, traveling, hiking and road cycling.
Academic
Academic Background
MD  Saint-Petersburg I.P. Pavlov State Medical University.  2006
Research
Current Projects In My Lab Include