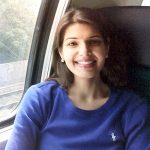 Dr.
Sandhu, Neelam
MSc, PhD
Academic Ranks(s):
Clinical instructor , UBC
Affiliations(s):
Mills Memorial Hospital, Terrace
Short Bio
I am a BC native who spent early childhood on Salt Spring island before moving to Victoria BC. I completed my BSc and MSc at the University of Victoria in Health Information Science and Health Informatics. I then attended medical school at UBC and went off to Edmonton, Alberta for my anatomical pathology residency program at the University of Alberta. I then went to Buffalo, NY to complete two fellowships in oncological surgical pathology and head and neck pathology at Roswell Park Cancer Institute and Erie County Medical Center. After spending some time working in Atlantic Canada as an anatomical pathologist, I have returned to the West Coast in 2018 to become a member of the pathology staff at St. Paul's Hospital. I am passionate about travel and seeing the many wonders of the world! My life bucket list goal is to visit 100 countries and by next year I will be at nearly 90% of that goal!
Academic
Academic Background
BSc With Distinction (Coop), Health Information Science, University of Victoria, Victoria, BC, 2003
MSc, Health Informatics, University of Victoria, Victoria, BC, 2005
MD, University of British Columbia, Vancouver, BC, 2010
Anatomical Pathology Residency, University of Alberta, Edmonton, AB, 2015
Oncological Surgical Pathology Fellowship, Roswell Park Cancer Institute, Buffalo, NY, 2016
Head & Neck Surgical Pathology Fellowship, Erie County Medical Center, Buffalo, NY, 2017
FRCPC (Anatomical Pathology) & Diplomat of the American Board of Pathology – Anatomic Pathology (DABP)
New York State Certificate of Qualification in Histopathology & Cytopathology
Selected Publications
Peer Reviewed Journals
Cockcroft S, Sandhu N, Norris AC. The Impact of National Culture on Consent and Right of Access to Personal Health Information. Health Informatics Journal. Vol. 15, No. 3, 229-243. 09/2009. Secondary author, original concept
Meeting Abstracts – Posters or Oral Presentations
Sandhu N, Bogner P. Cutaneous Leiomyosarcoma: A SEER Database Analysis. Roswell Park Cancer Institute annual research report requirement. University of Buffalo. Buffalo, NY. 05, 2016. Primary author, original concept
Epidemiology, Treatment Patterns and Outcomes in Patients with Unresectable Stage III/IV Melanoma in Canada – Retrospective, longitudinal study at hospitals and  oncology centres in Canada. Dr. Kenneth Wilson, Dr. Andrew Attwell; Dr. Neelam Sandhu on behalf of Vancouver Island Cancer Centre (BCCA). 10/2010. Principal data collector
Cockcroft S, Sandhu N, Norris AC. The Impact of National Culture on Consent and Right of Access to Personal Health Information. ISHMIR 2008: 13th International Symposium for Health Info. Mgmt Research. Auckland, New Zealand. Secondary author, original concept
Protti D, Sandhu N. National Strategies for Health Informatics in Canada, United Kingdom and Denmark Abstract SHI 2005: 3rd Scandinavian Conference on Health Informatics; 4th International Conference on the Management of Healthcare & Medical Technology. Aalborg, Denmark. 08/2005. Secondary author, original concept
Sandhu N. National Health Information Management/Information Technology Priorities – An International Comparative Study (MSc Thesis). University of Victoria. Victoria, BC. 08/2005. Primary author, original concept
National Health Information Management/Information Technology Priorities – An International Comparative Study Presentation. eHealth Canada Conference. (Vancouver, BC; 06/2006) Primary author, original concept
National Health Information Management/ Information Technology Priorities – An International Comparative Study Poster Presentation. British Computer Society Healthcare Computing Conference. Harrogate, England. Primary author, original concept
Research
Research Interest
Oncological Surgical Pathology
Head & Neck Surgical Pathology
Health Informatics and Electronic Medical Records
Database related comparative cohort studies
Current Projects In My Lab Include
Teaching
Teaching Interest
Anatomical Pathology
Oncological Surgical Pathology
Head & Neck Surgical Pathology
Health Informatics and Electronic Medical Records