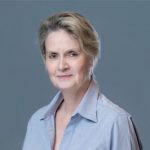 Dr.
Rosin, Miriam
BSc (Sask.), PhD (Tor.)
Academic Ranks(s):
Clinical Professor, UBC, Senior Scientist; Founding Director, BC Oral Cancer Prevention Program, Founding Director, BC Oral Cancer Prevention Program
Short Bio
Dr. Rosin is a translational scientist with a life-long passion of improving our capacity to prevent oral cancers. Her research has focused on the evolution of new, more comprehensive strategies to answer the ""who-, when-, and how-to-treat" trio of questions that underlie decision-making for individuals seen in clinic with premalignant lesions. She is PI on a unique Oral Cancer Prediction Longitudinal Study that has been following patients in BC with premalignant lesions, capturing multi-faceted data on disease progression. This effort has created a pipeline for research into the development of innovative molecular and adjunctive tools to facilitate clinical decision-making and remove barriers to oral cancer and precancer patient flow through the health system. A current large focus of her work is on the development of global strategies for integration of "Big Data" tools into oral cancer research frameworks to facilitate the evolution of new concepts and risk patterns that will guide the next generation of risk stratification processes.
Academic
Academic Background
PhD. (Cell Biology), University of Toronto, 1976
BSc. (Cell Biology), University of Saskatchewan, 1972
Research
Research Interest
Research Interests:
Oral cancer prevention and management
Evidence-based risk assessment
Knowledge translation and community health
Big Data/AI initiatives as driving forces for oral cancer change
Translational research
Current Projects In My Lab Include