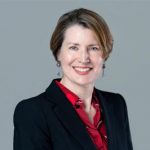 Dr.
Sadar, Marianne D
BSc, PhD
Academic Ranks(s):
Professor, UBC, Distinguished Scientist
Short Bio
Sadar Lab. We are located at Canada's Michael Smith Genome Sciences Centre, part of the BC Cancer Research Centre.
Dr. Sadar has served in leadership roles internationally and was the first Canadian to serve as Chair of the USA Army's Department of Defence's Programmatic Panel for Prostate Cancer Research. She was President of the Society of Basic Urologic Research (USA) and a board member of education, research, and scientific advisory committees and boards for American and Canadian non-profit societies. Of note, Dr. Sadar was appointed to the Board of Trustees for Canada's National Museum of Science and Technology by the Minister of Heritage. She has served on over 50 grant panels including five years on the NIH study session for Drug Discovery & Molecular Pharmacology. Her research has gained considerable media attention over the years with many interviews on radio, newspapers, television, and on the internet. Her research has also received awards such as an Honorary Doctorate (Doctor of Letters, honoris causa), the USA SWIU/SBUR Award for Excellence in Urologic Research, Simon Fraser University's Outstanding Alumni Award for Academic Achievements, and the Terry Fox Young Investigator Award. Dr. Sadar is an expert witness for Astellas, Pfizer, and University of California on patents covering Xtandi®, used for the treatment of prostate cancer in the USA with global sales greater than $3.5 billion per year.
You can read Dr. Sadar's blog posts here.