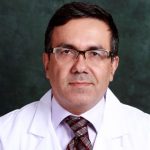 Dr.
Moteabbed, Majid
MD, FRCPC
Academic Ranks(s):
Clinical Assistant Professor , Staff Hematopathologist
Affiliations(s):
Royal Columbian Hospital
Short Bio
I was born and raised in Tehran, Iran. I did my undergraduate studies there and obtained my MD degree in 1996. In 1999, I was admitted in Clinical Hematology program at Louis Pasteur University in Strasbourg, France and graduated in 2004. Before immigrating to Canada in 2006, I had been working for almost 2 years as a clinician in Reunion Island, one of the French overseas territories. In Canada, I did my second residency in Hematological Pathology at the University of Ottawa and obtained my specialty certification in 2014. I pursued the laboratory medicine path by enrolling in another year of fellowship in Calgary Lab Services. The current position of hematopathologist in Providence Health Care was offered to me and I started to work at St. Paul's on June 1, 2015. I am really delighted and honored to be a part of Providence Laboratory Group.
Academic
Academic Background
Residency in Hematological Pathology (FRCPC degree). University of Ottawa.
Residency in Clinical Hematology. (Specialty Diploma degree) Louis Pasteur University, Strasbourg, France. 2004
Undergraduate Medical Education. (MD degree) Shahid Beheshti University of Medical Sciences, Tehran, Iran. 1996
Research
Research Interest
Hematopathology
Blood film and bone marrow morphology
Flow cytometry
Coagulation & Hemostasis
Transfusion Medicine
Lymphoma
Current Projects In My Lab Include
Teaching
Teaching Interest
Teaching activities:
Hematopathology (all topics)
Hematology for Medical Students