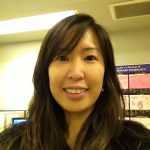 Academic Ranks(s):
Clinical Assistant Professor , UBC, Vancouver General Hospital, Anatomical Pathology
Affiliations(s):
Vancouver General Hospital
Short Bio
Dr. Hoang is an Anatomical Pathologist and Clinical Assistant Professor at Vancouver General Hospital and the University of British Columbia, offering subspecialty expertise in gynecologic pathology. She completed her pathology training at the University of British Columbia and fellowship training in gynecologic pathology at Memorial Sloan Kettering Cancer Center in New York. In her early career, she has helped to refine the molecular underpinnings of a novel form of uterine sarcoma and push the traditional histologic classification scheme of endometrial carcinoma towards a molecular-based model. Currently, her research is centered on improving diagnostic techniques and treatment strategies for HPV-independent cancers of the female lower genital tract (vulva and cervix), which represent understudied and under-recognized diseases with important clinical ramifications.
Academic
Academic Background
FRCPC – Fellow of the Royal College of Physicians and Surgeons of Canada, Anatomical Pathology. 2015
ABP – American Board of Pathology, Anatomical Pathology. 2015
MD Medicine, University Of British Columbia. 2010
BSc with Hons Cellular and Physiological Sciences, University of British Columbia. 2005
Research
Research Interest
• Gynecologic Pathology
Current Projects In My Lab Include