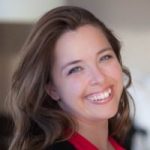 Academic Ranks(s):
Clinical Instructor, UBC
Short Bio
Dr. Hauff completed a Bachelor of Science with a Major in Microbiology at the University of Manitoba (2001). She obtained her PhD in Pharmacology & Therapeutics from the University of Manitoba (2009) on the topic of Hypocholesterolemia in Barth Syndrome. She then completed a post-doctoral fellowship in Clinical Chemistry at McMaster University (2012).
Dr. Hauff has published numerous peer-reviewed papers and abstracts at international conferences, receiving various awards in research excellence. Dr. Hauff has been an invited speaker at conferences, community groups, and lectured at both the graduate and undergraduate university level at the University of Manitoba and McMaster Universities. Most recently, Dr. Hauff received a cross appointment as a Clinical Instructor in the Department of Pathology and Laboratory Medicine at University of British Columbia. Dr. Hauff joined Kelowna General Hospital in 2018.
Academic
Academic Background
Diploma, Post-doctoral Training Program in Clinical Chemistry, McMaster University. 2012
PhD, University of Manitoba, Dept of Pharmacology & Therapeutics. 2009
BSc (honours), University of Manitoba. 2001
Awards and Recognition
June 2011: Laurence Becker Symposium Resident or Fellow Poster Session Award, 2nd Place – All Specialties Poster Presentation. Toronto, ON.
Laurence Becker Symposium Award for 2nd Best Poster by a resident or fellow in any specialty.
May 2011: Residents' Research Day Award for Fellows – All Specialties Best Paper Presentation. Hamilton, ON.
Laboratory Medicine Resident Program's Award for Best Paper (Platform or Poster) by a fellow in any specialty.
May 2007: Dr. Ian R. Innes Memorial Award. Winnipeg, MB.
The award is to be given to a senior graduate student (beyond the second year of the training program) in the Department of Pharmacology and Therapeutics as recognition for an outstanding research presentation in the year-end evaluation of students in the training program.
Hauff K, Xu F, Dembinski T, Mymin D, Zha X, Choy PC and Hatch GM. (2011) Effect of Mifepristone on Glycerolipid Synthesis in Baby Hamster Kidney Cells Expressing Mifepristone-Inducible ABCA1. Lipids, 46(9):795-804.
Schaafsma D, Dueck G, Ghavami S, Kroeker A, Mutawe MM, Hauff K, Xu FY, McNeill KD, Unruh H, Hatch GM and Halayko AJ. (2011) The Mevalonate Cascade as a Target to Suppress Extracellular Matrix Synthesis by Human Airway Smooth Muscle. Am J Respir Cell Mol Biol, 44(3):394-403.
Hauff KD and Hatch GM. (2010) Reduction in Cholesterol Synthesis in Human Barth Syndrome Lymphocytes in response to Serum Starvation. Biochemistry and Cell Biology,88(4):595-602.
Ghavami S, Mutawe MM, Hauff K, Stelmack GL, Schaafsma D, Sharma P, McNeill KD, Hynes T, Kung SK, Unruh H, Klonisch T, Hatch GM, Los M and Halayko AJ. (2010) Statin-triggered Cell Death in Primary Human Lung Mesenchymal Cells Involves p53-PUMA and Release of Smac and Omi but not Cytochrome C. Biochim Biophys Acta-Molecular Cell Research, 1803(4):452-67.
Hauff KD, Choi S-Y, Frohman MA, and Hatch GM. (2009) Cardiolipin synthesis is required to support human cholesterol biosynthesis from palmitate upon serum removal in Hela cells. Canadian Journal of Physiology and Pharmacology,87(10): 813-820.
Hauff K, Linda D, and Hatch GM. (2009) On the mechanism of the elevation in cardiolipin during Hela cell entry into the S phase of the human cell cycle. Biochem J. 417(2): 573-582.
Hauff KD & Hatch GM. (2006) Cardiolipin metabolism and Barth Syndrome. Prog Lipid Res. 45(2): 91-101.
Maddika S, Mendoza FJ, Hauff K, Zamzow CR, Paranjothy T and Los M. (2006) Cancer-Selective Therapy of the Future: Apoptin and Its Mechanism of Action. Cancer Biol Ther 5, 10-19.
Hauff K, Zamzow C, Law WJ, De Melo J, Kennedy K, Los M. (2005) Peptide-based approaches to treat asthma, arthritis, other autoimmune diseases and pathologies of the central nervous system. Arch Immunol Ther Exp (Warsz). Jul-Aug; 53(4): 308-320.
Research
Research Interest
Toxicology and Therapeutic Drug Monitoring
Mass Spectrometry
Tumor Markers, Autoimmunity and
Quality Assurance procedures
Current Projects In My Lab Include