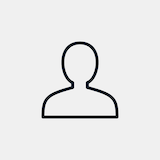 Academic Ranks(s):
Clinical Assistant Professor, Department of Pathology and Laboratory Medicine, Faculty of Medicine, UBC, Research and Development Scientist, Medical Microbiology, Pathology, VGH
Affiliations(s):
Vancouver General Hospital
Academic
Academic Background
PhD, Department of Physiological Chemistry and Pathobiochemistry, Muenster University Hospital, Germany. Biology Function of the Cell Surface Receptor Syndecan-4 during Wound Healing. 2005
MSc_Equivalent German Diplom in Biology (equivalent to a Master of Science), Institute of Botany, University of Muenster, Germany. Investigation of the Elicitor and Pathogen induced Gene Expression of an Invertase in cicer arietinum. 1999
Research
Research Interest
Lead the development and implementation of molecular diagnostic tests for the detection of
clinically relevant microorganisms.
Establish quality control practices for PCR based diagnostic tests.
Provide technical expertise and training to technical and clinical team members.
Current Projects In My Lab Include
Teaching
Teaching Interest
Supervised one on one projects for medical residents as part of their molecular rotation in Medical Microbiology
Involved in informal teaching of medical residents and students in the area of molecular diagnostics in Microbiology at Vancouver General Hospital