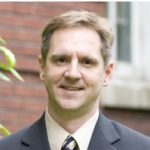 Academic Ranks(s):
Adjunct Professor, UBC, Auxiliary Crime Analyst at City of Coquitlam
Affiliations(s):
Auxiliary Crime Analyst
Short Bio
Dr. John Hill received his undergraduate (BMLSc) and graduate training (MSc, PhD) at UBC in the Faculty of Medicine within the Department of Pathology and Laboratory Medicine ending in 1994. He completed a three-year postdoctoral fellowship in the Lipid Research Laboratory at UCLA in Los Angeles before beginning his appointment at UBC in the Department of Pathology and Laboratory Medicine in January 1998.
Dr. Hill was the Director of the Atherosclerosis Specialty Laboratory of the Healthy Heart Program at St. Paul's Hospital from 2000-2013. His research program was concerned with lipid and lipoprotein research and its relationship with coronary artery disease.
Currently, Dr. Hill is an Adjunct Professor providing lecture and educational support for a variety of activities at UBC.
Academic
Academic Background
Post-doctoral Fellow, UCLA, Los Angeles, CA. 1997
PhD, University of British Columbia, Pathology Lab Medicine. 1994
MSc, University of British Columbia, Pathology Lab Medicine. 1990
BMLSc, University of British Columbia, Pathology Lab Medicine. 1988
Research
Current Projects In My Lab Include