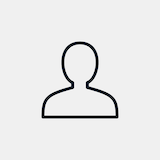 Ahmed-Bentley, Jasmine
MD, FRCPC
Clinical Instructor, Department of Pathology and Laboratory Medicine
Academic
Academic Background
Residency in Medical Microbiology, University Alberta, Edmonton, Alberta, June 2005
Medical Doctor, University of Alberta, Edmonton, Alberta, May 2000
Masters of Science in Biochemistry, University of Calgary, Calgary, Alberta, May 1996
Bachelors of Science in Biochemistry, University of Calgary, Calgary, Alberta, May 1994
Awards and Recognition
Dr. Kasper Leadership – Medical Staff Award 2012
Peirano G, Ahmed-Bentley J, Fuller, Rubin J, Pitout J. Travel-related carbapenemase-producing Gram Negatives in Alberta, Canada: the first three years. Journal of Clinical Microbiology 2014 May; 52 (5): 1575-81.
Ahmed-Bentley J, Chandran U, Joffe AM, French D, Peirano G, Pitout J. Gram-negative bacteria that produce carbapenemase causing death attributed to recent foreign hospitalization. Antimicrobial Agents and Chemotherapy 2013 Jul; 57 (7): 3085-3091.
Blondel-Hill E, Nigrin J et al. Antimicrobial Susceptibility Testing Manual On-Line, fourth edition. Peirano G, Ahmed-Bentley J, Woodford N, Pitout J. New Delhi Metallo-β-Lactamase from Traveler Returning to Canada. Emerging Infectious Diseases 2011 Feb; 17 (2): 242-244.
Knorr L, Fox J, Tilley P, Ahmed-Bentley J. Evaluation of Real-Time PCR for the Clinical Diagnosis of Bordetella pertussis: Biomed Central Infectious Diseases 2006; 6:62.
Tracz DM, Keelan M, Ahmed-Bentley J, Gibreel A, Kowalewska-Grochowska K, Taylor DE. pVir and bloody diarrhea in Campylobacter jejuni enteritis. Emerging Infectious Diseases 2005 June; 11 (6): 838-843.
Research
Current Projects In My Lab Include