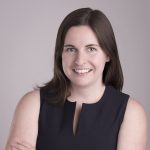 Academic Ranks(s):
Clinical Assistant Professor, UBC, Medical Biochemist, St. Paul's Hospital
Affiliations(s):
St. Paul's Hospital
Short Bio
I grew up in Kingston, Ontario, but also spent significant portions of my childhood in New York City, the Netherlands, and Belgium. Following my Bachelor's of Science in Honours Biochemistry from the University of Waterloo, I completed my medical school and residency training in Internal Medicine and Medical Biochemistry at McMaster University. After my residency training, I moved to Vancouver to join the Department of Pathology and Laboratory Medicine at St. Paul's Hospital.
In addition to my laboratory practice, I continue to enjoy clinical work in Internal Medicine. I am particularly interested in helping both the clinical services and the laboratory increase efficiency by improving communication and achieving better mutual understanding. When not in the hospital, I enjoy cycling, hiking, and exploring Vancouver's
Academic
Academic Background
BSc Hons Biochemistry, University of Waterloo
MD, McMaster University
FRCPC, Internal Medicine
FRCPC, Medical Biochemistry
Selected Publications
Chami N, Simons J, Sweetman A, Don-Wauchope AC. Rates of inappropriate laboratory test utilization in Ontario. Clin Biochem, 2017
Simons J, Don-Wauchope AC. Evaluation of natriuretic peptide recommendations in heart failure clinical practice guidelines. Clin Biochem 2016, 49(1):8-15.
Simons J, Don-Wauchope AC.  Reshaping Recommendations: Making clinical practice guidelines work for pathologists. The Pathologist 2014, 4:28-32.
Simons J, Beach L, Clark L, Kavsak PA. Matrix and bilirubin interference for high-sensitivity cardiac troponin I. Clin Chim Acta 2015, 442:49-51.
Simons J, Holbrook AM, Don-Wauchope AC. Successful reintroduction of statin therapy after statin-associated rhabdomyolysis. Journal of Clinical Lipidology 2015, 9(4):594-6.
Research
Research Interest
Cardiac Biomarkers
Lipids
Test Utilization
Clinical Practice Guidelines
Current Projects In My Lab Include
Teaching
Teaching Interest
Clinical chemistry
Optimizing diagnostic pathways
Myocardial infarction
Laboratory utilization