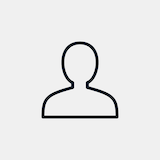 Academic
Academic Background
MD, University of Calgary. 1981
BSc, University of Calgary, Biochemistry (with Distinction). 1978
Research
Current Projects In My Lab Include
Teaching
Teaching Interest
Post-graduate teaching and mentorship of residents and fellows in Transfusion Medicine, Hematopathology, General Pathology, Pediatric – Hematology and Oncology, Clinical Hematology and Anesthesia.
Undergraduate teaching of midwifery students
Post-graduate teaching of Nurse Practitioners
Continuing medical education for physicians, laboratory technologists and nurses.
Continuous improvement in the practice of Transfusion Medicine (vide infra).
Teaching Experience
Feb 2017 – present Daily preceptorship, mentorship and teaching of hematopathology and transfusion
medicine to students, residents and fellows in hematopathology, adult clinical hematology, pediatric
hematology and oncology at the microscope and "bedside" (transfusion medicine).
Lectures, seminars and weekly rounds for the forgoing students, residents and fellows as well as those
studying midwifery, anesthesia, immunology, neonatology and emergency medicine.