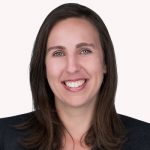 Dr.
Whellams, Diana
MD, MPH, FRCPC
Academic Ranks(s):
Clinical Assistant Professor, UBC , Medical Microbiologist, LifeLabs
Affiliations(s):
LifeLabs
Short Bio
Born and raised in Ottawa, I completed a BSc at Trent University in Ontario in 2006 and an MPH at Simon Fraser University here in Vancouver in 2009. I attended McMaster University in Hamilton, Ontario for medical school and a residency in Medical Microbiology ending in 2017. After my training, I returned to the Vancouver area to work as a microbiologist at LifeLabs.
My professional interests include antibiotic susceptibility testing, laboratory quality, and teaching.
Outside of work, you might find me hiking with my husband, horseback riding, or curled up with a good book beside our pet cat, Lulu and our dog, Matty.
Academic
Academic Background
Fellowship, Medical Microbiology, McMaster University 2017
MD McMaster University 2012
MHSc ( Master of Public Health, Global Health stream) Simon Fraser University 2009
BSc Trent University 2006
Research
Current Projects In My Lab Include
Teaching
Teaching Interest
Pathology 467: Basic Microbiology for Infection Control – co-instructor
Pathology 327: Bacteriology, Mycology, Virology and Parasitology – lecturer (Gram-positive bacteria)