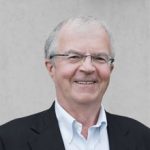 Dr.
Seccombe, David
MD, PhD, FRCPC
Academic Ranks(s):
Adjunct Professor, Pathology & Laboratory Medicine, UBC, Managing Director, CEQAL
Short Bio
Dr. Seccombe is an Adjunct Professor in the Department of Pathology and Laboratory Medicine at the University of British Columbia. The former Head of Chemistry at the Vancouver General Hospital and past President of the Canadian Society of Clinical Chemistry. He currently holds many professional memberships, including the Canadian Association of Pathologists, the American Association of Clinical Chemistry and the College of American Pathologists. Dr. Seccombe is also a member of the IFCC/NKDEP and the IFCC/WasPALM laboratory working groups for the standardization of testing in chronic kidney disease. He has published widely on the quality of testing in medical laboratories and is recognized as an international expert in standardization.
Academic
Academic Background
MD, University of Calgary, 1981
PhD Physiology: University of British Columbia, 1981
MSc, Western University, Physiology, 1974
University of Toronto,School of Hygiene, CPH – Public Health, 1968
Research
Research Interest
Current research interests are directed towards improving the quality of testing in Medical Laboratories both nationally
and internationally.
Ongoing interest in the development and implementation of web based informatics systems and external proficiency
testing (PT) programs that facilitate standardization and improve the quality of testing in networks of clinical laboratories
and at the point of care (POCT).
Current Projects In My Lab Include