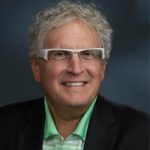 Dr.
McManus, Bruce
PhD, MD, FRSC, FCAHS
Academic Ranks(s):
Professor Emeritus, UBC, Research Centre: Centre for Heart Lung Innovation (HLI), CEO, Prevention of Organ Failure Centre of Excellence (PROOF Centre)
Short Bio
Bruce McManus, PhD, MD, FRSC, FCAHS
Bruce McManus is Professor Emeritus, Department of Pathology and Laboratory Medicine, the University of British Columbia. He serves as CEO, Centre of Excellence for Prevention of Organ Failure (PROOF Centre) and Co-Director, Institute for Heart + Lung Health.
Dr. McManus received BA and MD degrees (University of Saskatchewan), an MSc (Pennsylvania State University), and the PhD (University of Toledo). He pursued post-doctoral fellowships at the University of California – Santa Barbara (Environmental Physiology) and at the National Heart, Lung, and Blood Institute, Bethesda, MD (Cardiovascular & Pulmonary Pathology), and residency training at the Peter Bent Brigham Hospital – Harvard University (Internal Medicine and Pathology). Dr. McManus joined the Faculty of Medicine, the University of British Columbia, as Department Head of Pathology and Laboratory Medicine in 1993, serving until 2000. He then served as inaugural Scientific Director of the Institute of Circulatory and Respiratory Health, Canadian Institutes of Health Research from 2000 to 2006, and as Director of the James Hogg Research Centre from 2006-2012.
Dr. McManus' investigative passion relates to mechanisms, consequences, detection and prevention of injury and aberrant repair in inflammatory diseases of the heart and blood vessels. He currently leads a diverse team of scientists devoted to trans-omic biosignature development. His life's scholarship is reflected in nearly 400 original peer-reviewed publications, >50 chapters and several books. Dr. McManus is co-founder of the Personalized Medicine Initiative of British Columbia, as well as numerous life sciences and technology start-ups. He champions the power of consortium in solving pressing health science issues.
Dr. McManus has been widely appreciated for his research, mentoring and leadership contributions to the health sciences. In 2015, he received the University of British Columbia Faculty of Medicine Distinguished Achievement Award for Senior Faculty, the Canadian Blood Services Lifetime Achievement Award, the Howard Morgan Award from the International Academy of Cardiovascular Sciences and the Jacob Biely Faculty Research Prize from University of British Columbia.
Academic
Academic Background
University of Saskatchewan MD Medicine. 1973-1977
University of Toledo PhD Exercise Physiology and Biochemistry. 1969-1972
Pennsylvania State University MSc Exercise Physiology. 1967-1969
University of Saskatchewan BA Biology and Physical Education. 1963-1967
Professional Qualifications
Fellowship, Royal College of Physicians and Surgeons (Pathology). Sept 1993
Medical Licensure: British Columbia. Aug 1993
Medical Licensure: Nebraska. Jun 1982
American Board of Pathology, Anatomic Pathology. Nov 11, 1980
Medical Licensure: Maryland. Oct 1980
Medical Licensure: Massachusetts. Aug 1978
National Board of Medical Examiners, Parts I and II. 1978
Licensure Medical Council of Canada. 1977
Research
Research Interest
Cardiovascular & Pulmonary
Immunology
Molecular Pathology
Current research activities center on injury and repair processes in inflammatory diseases of the heart and blood vessels:
Inflammatory and viral basis of myocardial injury
Detection of viral infection
The role of immunomodulatory therapy in prevention of myocardial injury in human and animal model myocarditis and in allograft rejection
The pathobiology of heart allograft vasculopathy
Genomic, proteomic and metabolomic biomarkers of allograft rejection and of atherosclerosis
The progression to cardiomyopathic states
The genetic determinants and pathobiology of heart valve disease
Current Projects In My Lab Include