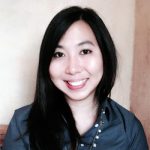 Academic Ranks(s):
Clinical Assistant Professor, UBC, Hematopathologist, BC Children & Women's Hospital
Affiliations(s):
BC Children's Hospital
Short Bio
I earned my BSc degree in Cell Biology & Genetics at University of British Columbia in 2007 and medical degree at McMaster University (Hamilton, ON) in 2012. After graduating from medical school, I returned to Vancouver to pursue a residency in Hematopathology at UBC. Some of my interests and projects I worked on in the past include: minimal residual disease assessment of B-lymphoblastic leukemia using flow cytometry with Dr. Suzanne Vercauteren at BC Children's Hospital and exploring the prognostic roles of chromosomal microarray and next generation sequencing in myelodysplastic syndromes with Dr. Aly Karsan at BCCA. My previous work at St. Paul Hospital and Vancouver General Hospital have equipped me with diverse skills in Hematopathology and Immunology, including flow cytometry, special coagulation, transplant immunology and histocompatibility testing.
Academic
Academic Background
FRCPC (Hematological Pathology),  2012 – 2017
MD McMaster University Medicine 2012
BSc Cell Biology & Genetics (Co-op Education Program Graduated with Distinction) University of British Columbia 2008
Research
Research Interest
Myeloid and lymphoid neoplasms
Flow cytometry
Molecular pathology
Diagnostic pathway optimization
Coagulation & Hemostasis
Current Projects In My Lab Include
Teaching
Teaching Interest
I supervise Hematopathology residents, clinical Hematology/Internal Medicine residents, and medical
students who rotate in the lab on daily basis.