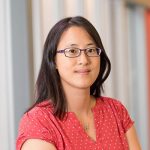 Dr.
Lee, Anna Fong
PhD, MDCM
Academic Ranks(s):
Clinical Associate Professor, UBC , Pediatric Pathologist, BC Children's Hospital
Research
Research Interest
Primary Area of Research
Research Areas
Investigation of molecular pathways involved in oncogenesis of childhood sarcomas
Identification and characterization of potential biomarkers
Summary
Oncogenesis is the process of cancer development, whereby normal cells are transformed into cancer cells. I am interested in applying pathology techniques to learn more about this process, and to determine what triggers oncogenesis in different types of childhood cancers. I am also interested in correlating clinical aspects of disease with changes in diseased tissues, in the hopes of understanding the disease process better.
Current Projects
Pediatric Personalized Oncogenomics (PedsPOG)
I am a pathology reviewer for Pediatric Personalized Oncogenomics (PedsPOG), an innovative collaborative project that uses next-generation sequencing technologies to identify molecular pathways in pediatric cancers that could be targeted by pharmaceuticals (Site leaders: Drs. R. Deyell, R. Rassekh, BCCH Oncology; Principal investigators: Drs. M. Marra, J. Laskin, BCCA Oncology). I am also involved in a POG spin-off project led by Dr. I. Schrader (Medical Genetics).
Neurogenesis in Endometriosis
Endometriosis is a common condition resulting in significant morbidity, pelvic pain and infertility. It commonly presents as deep pain with intercourse (dyspareunia). One mechanism by which endometriosis is thought to produce dyspareunia is through neurogenesis (nerve formation) in pelvic structures.  I am a co-investigator on a study led by Dr. P. Yong (BCWH Obstetrics and Gynecology) to review the pain scores of patients with endometriosis and dyspareunia in comparison with the characteristics of their nerve cells. If we discover that the degree of pain is associated with the density of nerve cells, it may point to potential pharmaceutical targets to treat symptoms of endometriosis.
Assessment of Liver Injury in Pediatric Fontan Patients
Patients with congenital heart disease who undergo a Fontan surgical procedure are at risk to develop advanced liver injury. While there are very few published Fontan case series each of limited size, a variety of hepatic abnormalities have been reported ranging from mild elevations in liver biochemistries to advanced fibrosis and cirrhosis. This study, led by Dr. O. Guttman (BCCH Gastroenterology) and K. Harris (BCCH Cardiology), will assess the incidence, prevalence and severity of liver injury and fibrosis and its complications in pediatric patients who have undergone the Fontan procedure.  The utility of noninvasive markers of liver fibrosis in Fontan patients using FibroScan® (transient elastography) will be assessed, and correlated to the degree of histological hepatic fibrosis as measured using standard histological grading scores of liver biopsy tissue.
Current Projects In My Lab Include