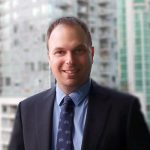 Dr.
Shapiro, Aaron
PhD, F-ABFT
Academic Ranks(s):
Clinical Assistant Professor, UBC, Associate Scientific Director, Provincial Toxicology Centre, BC Centre for Disease Control
Affiliations(s):
BC Centre for Disease Control
Short Bio
I am a forensic toxicologist responsible for oversight of analysis and interpretation of drugs, alcohol, and poisons in post-mortem samples submitted by the BC Coroners Service. I completed a BSc at the University of Guelph in Biomedical Toxicology, an MSc at the University of Northern BC in Interdisciplinary Studies, and a PhD at the University of Toronto in Pharmaceutical Sciences. I worked as a forensic toxicologist at the Ontario Centre of Forensic Sciences where I focused primarily on death investigations for the Office of the Chief Coroner of Ontario. I joined the Provincial Toxicology Centre in August 2017 to meet increasing demands arising from the opioid crisis. My current research interests include knowledge translation and data sharing to provide proactive solutions and rapid responses to drug-related issues.
Academic
Academic Background
PhD, (Pharmaceutical Sciences) University of Toronto 2014
MSc, (Toxicology) University of Northern British Columbia 2008
BSc, (Biomedical Toxicology) University of Guelph 2005
Research
Research Interest
Forensic Toxicology
Patterns of Drug Use
Mass Spectrometry
Novel Drug Identification and Characterization
Current Projects In My Lab Include