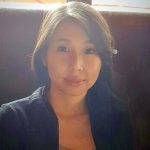 Academic Rank:
Clinical Assistant Professor, Department of Pathology and Laboratory Medicine
Medical Biochemist, Vancouver General Hospital
Medical Lead, Pre- and Post-Analysis (PPA), Vancouver Coastal Health Laboratories
Program Director, UBC Medical Biochemistry Residency Training Program
Affiliation(s):
Vancouver General Hospital
Short Bio:
I am a medical biochemist at Vancouver General Hospital with interests in medical education, laboratory quality and test utilization. I grew up in North Vancouver and completed my undergraduate and postgraduate medical training at the University of British Columbia (UBC). I am the Physician Lead for Pre- and Post-Analytical (PPA) at Vancouver Coastal Health and Providence Health Care, and in this capacity my focus is to maximize efficiency and reduce errors in these two critical phases of the total laboratory testing process. My other interest is education – I love spending time with students and am currently the Course Coordinator for PATH 406 Clinical Chemistry and the Program Director for the UBC Medical Biochemistry Residency Training Program.
If you are interested in finding out more about our small but very unique specialty, please do not hesitate to contact me at the e-mail address above.
Academic background
Fellow (Medical Biochemistry), Royal College of Physicians and Surgeons of Canada. 2015
MBA, Heriot-Watt University. 2014
MD, University of British Columbia. 2010
BSc (Honours Physiology, Music Minor), University of British Columbia. 2005
Publications
Wong SL, Pudek M, Li D. A spuriously high phenytoin level and an abnormal lipemic index: when aberrant laboratory results lead to a medical diagnosis. Journal of Applied Laboratory Medicine, in press
Wong SL, Pudek M, Li D. Wine-colored plasma and urine from hydroxocobalamin treatment. Journal of General Internal Medicine, in press
Mattman A, DeMarco ML, Wong S, Holmes DT, Lee J. Grave clinicopathologic correlation: a case of hyperthyroxinemia. Journal of Applied Laboratory Medicine, 1:310-314, 2016
Van Der Gugten JG, Wong S, Holmes DT. Quantitation of insulin analogues in serum using immunoaffinity extraction, liquid chromatography, and tandem mass spectrometry. Methods in Molecular Biology, 1378:119-130, 2016 [Book chapter]
Sunderland N, Wong S, Lee CK. Fatal insulin overdoses: case report and update on testing methodology. Journal of Forensic Sciences, 61 Suppl 1:S281-S284, 2016
Wong SL, Harrison R, Mattman A, Hsiung GYR. Nitrous oxide (N2O)-induced acute psychosis. Canadian Journal of Neurological Sciences, 41:672-674, 2014
Wong SL, Isserow S, Pudek M. Macrotroponin causing elevation in cardiac troponin I. Canadian Journal of Cardiology, 30:956.e5-e6, 2014
Wong SL, Garg AK. Familial hypercholesterolemia: a call for increased awareness in the Asian Indian population. Austin Journal of Clinical Pathology, 1[2]:1-9, 2014
Mattman A, Wong S, Urquhart N, Wong P. Total IgG method insensitivity to the presence of IgG4 immunoglobulins. Clinical Biochemistry, 47:1124-1127, 2014
Wong SL, Webster GM, Venners S, Mattman A. Second trimester thyroid-stimulating hormone, total and free thyroxine reference intervals for the Beckman Coulter Access 2 platform. Clinica Chimica Acta, 428:96-98, 2014
Wong S, Priestman A, Holmes DT. Recurrent hypoglycemia from insulin autoimmune syndrome. Journal of General Internal Medicine, 29:250-254, 2014
Wong S, Taraboanta C, Francis G, Ignaszewski A, Frohlich J. The British Columbia familial hypercholesterolemia registry. British Columbia Medical Journal, 55:326-330, 2013
Wong S, Hughes B, Pudek M, Li D. Malignant catatonia mimicking pheochromocytoma. Case Reports in Endocrinology, 2013:815821, 2013
Wong S, Hannah-Shmouni F, Sinclair G, Sirrs S, Dahl M, Mattman A. Acylcarnitine profile in thyroid disease. Clinical Biochemistry, 46:180-183, 2013
Ford JC, Wong SL. Teaching cases in hematology: a virtual slide atlas. 2009. Available at: https://pathology.ubc.ca/education-resource/dhplc/dhplc-books/ [eBook]
Primary Research Area
Clinical diagnostic testing
Secondary Research Area
Laboratory quality, test utilization
---
Teaching Interest
Clinical biochemistry
Laboratory testing
Laboratory utilization
Laboratory quality