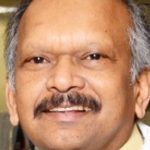 Dr.
Mangal, Anil K
MD, ABIM, FRCPC, MBA
Academic Ranks(s):
Clinical Associate Professor, UBC, Hematopathology Consultant, LifeLabs
Short Bio
Dr. Mangal has been a Hematopathologist with LifeLabs since 2006 and currently holds the position of Clinical Director of Hematology, B.C. In addition to this leadership role, he is the on-site coordinator for UBC Hematopathology residents and was actively involved in developing a new hematopathology resident program at LifeLabs to provide residents with a unique exposure to community and primary care hematology laboratory practice. His interests focus on thalassemia and hemoglobinopathies, thrombophilia and coagulation, blood morphology, clinical correlations of hematologic abnormalities, lab informatics to promote cost-effective medical care and cord blood stem cell banking and transplant
Dr. Mangal trained at the Fiji School of Medicine and did his internship at the War Memorial Hospital in the Fiji Islands and was in community medical practice before immigrating to Canada. Dr. Mangal completed residency training at both Shaughnessy Hospital and Vancouver General Hospital at the University of British Columbia. After receiving his fellowship in Hematology, Dr. Mangal joined the staff at Vancouver General Hospital. Throughout his 35-year career, Dr. Mangal has held a number of roles with esteemed organizations including UBC Health Science Centre Hospital, Canadian Blood Services BC & Yukon Division, Vancouver General and BC Biomedical Laboratories/CJ Coady Associates, Surrey Memorial Hospital, Life Banks Cryogenic Corporation and MDS Metro. Dr Mangal has held UBC Faculty appointment with the Department of Pathology and Laboratory Medicine since 1982. In 2008 he was honoured with the Quarter Century UBC Award for his 25 years of teaching with the Faculty of Medicine. In addition to being local and national speaker, Dr Mangal has been a visiting guest lecturer at the University of Fiji, Umanand Prasad School of Medicine and International Faculty member at the Fourth International CME in Hematology and Transfusion Medicine, Dayanand Medical College, Ludhiana, India. Dr. Mangal has authored 10 peer reviewed publications and numerous abstracts/ papers.
Academic
Academic Background
MBA, Executive MBA Program, Simon Fraser University. 1993-1995
FRCPC Fellowship of Royal College of Physicians of Canada, 1982
Hematology/Hemato-pathology Residency Training/ Fellowship Program, Vancouver General Hospital at University of British Columbia.1978-1982
Internal Medicine Residency Training Program, Vancouver General Hospital at University of British Columbia. 1975-1978
DSM Medicine, Fiji School of Medicine (FSM), Fiji Islands. 1973
Noble MA, Chan V, Mangal AK, Carter CJ, Freeman HJ. Candida esophagitis in a homosexual male with defective neutrophil function – A pseudo AIDS syndrome. Gastroenterology. 1987; 1(i):33-35.
Mangal AK, Sinclair M. Development of 'auto anti-A1 antibodies' following alloimmunization in an A2 recipient. Br J Haematol. 1984 Aug;57(4):714-6.
Mangal AK, Logan D, Sinclair M, Stillwell G. Protection against hemolysis in ABO mismatched renal transplantation. Transfusion. 1984 Jul-Aug;24(4):363-4.
Mangal AK, Growe GH, Sinclair M, Stillwell GF, Reeve CE, Naiman SC. Acquired hemolytic anemia due to "auto"-anti-A or "auto"-anti-B induced by group O homograft in renal transplant recipients. Transfusion. 1984 May-Jun;24(3):201-5.
Mangal AK, Grossman L, Vickars L. Disseminated intravascular coagulation in acute monoblastic leukemia: response to heparin therapy. Can Med Assoc J. 1984 Mar 15;130(6):731-3.
Research
Research Interest
Thalassemia & Hemoglobinopathies; Thrombophilia & Coagulation; Blood morphology, Clinical Correlations of Hematologic abnormalities; Lab Informatics to promote cost-effective medical care ; Cord Blood Stem Cell Banking & Transplant

Specialty:

Hematology
Current Projects In My Lab Include